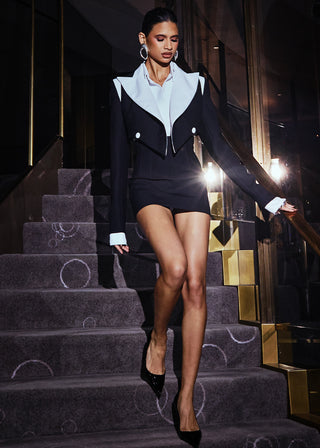 PANTS & SKIRTS
"I want to create pieces that really focus on tailoring with sharp clean lines that still create a sense of edge, sophistication and sex appeal."
— LAQUAN SMITH
ABOUT THE COLLECTION
LaQuan Smith's collection of pants & skirts are created to flatter. Provocatively designed and expertly tailored, these pieces range from statement leggings to PVC mini skirts and moto pants, all with LaQuan's signature detailing.